OUR VISION

To become the most influential and creative professional service organization in China.

OUR MISSION

Create growth space for employees and assist our clients in enhancing their value.


OUR CORE VALUES

Honesty We honor our work ethic, and strive for long-term development

Quality We pursue professional brands and focus on service quality

Teamwork We advocate team spirit and coagulate collective wisdom
SOCIAL RESPONSIBILITY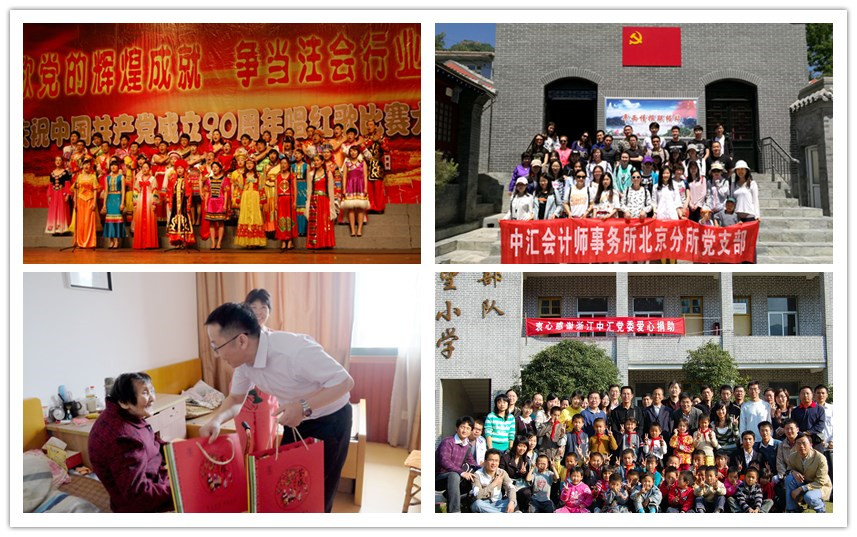 In Zhonghui, the idea of corporate citizenship originates from internal eagerness for making contributions to the society. We are dedicated to a sustainable future and pursue long-term targets that are beneficial for the society.
Emphasizing the Party-building work:Zhonghui set up a Party committee, trade un ion, an d Youth League committee of Zhonghui a long time ago, and the institutional framework is sound. The party committee of Zhonghui has been praised as an" excellent primary party organization" for 3 consecutive years.
Sponsoring poor schools:Zhonghui went to the remote countryside and donated to Hope primary schools like Jinggangshan Dajing Hope Primary School, Jiande Xinye Primary School, and Central Primary School of Jianggen County. Zhonghui has actively participated in the "Double - One Thousand Paired Work (namely, 1,000 people helping 1,000 rural children)" activity, to help the children from poverty-stricken families.
We establish a charity fund pool:the "Zhonghui Charity Foundation" has been initiated, incorporating the public benefit activities into a long-term standardized operation system. The Foundation aims at "aiding students, poverty-relief, and disaster-relief", embodied in caring for the growth of teenagers, sponsoring of the students who are unable to go to school, helping the disadvantaged groups, and coping with sudden natural disasters and large-scale calamities in unison.
Let's take up the torch of love. In 2016, a positive response to the national call of "Help the poverty on precise", "Love in the Baton" campaign has launched through all the branches of Zhonghui throughout the Great China. We visit one city every year, ally with the local Red Cross and other charitable associations, and give a hand to the students in poor mountainous areas.